Can You Give Me an Example Of
Someone Who Factored Succesfully?
Whenever someone asks me this question, I think about all the different industries and situations I have been involved in. Not every relationship worked out successfully. A lender can put cash into people's hands, but they cannot tell them how to spend it. Here are four of the more interesting deals that come to mind. Of course, they happened before Covid hit us but maybe it will give people an idea or two on how it could be used in the future.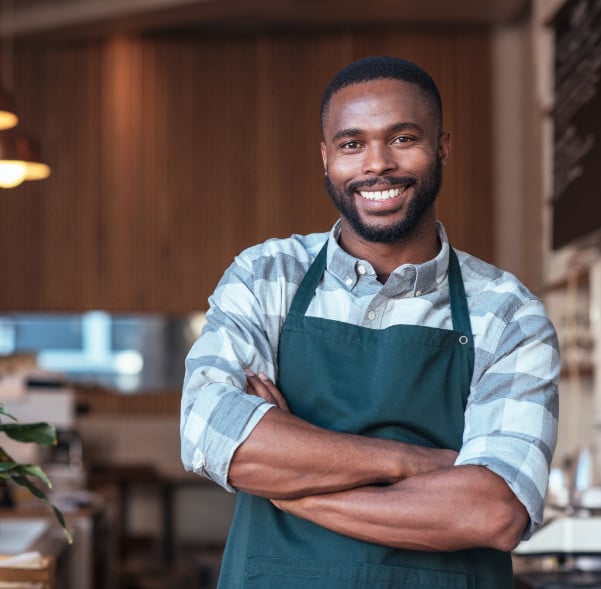 The owner of a successful printing business sold his business, but after three years the new owners had nearly driven the business into the ground. The owner was forced to take the business back but decided to rebuild it to better fit his new lifestyle. He focused on the higher margin products and looked for ways to outsource everything. His banker could not help because the business was considered a start-up, so he referred it to me. I was able to find them a Full-Service Factoring program that included complete A/R management and the business grew quickly and flourished. Retirement, it turns out, is different for everyone.
A young couple owned a growing safety product supply business, but they felt overwhelmed and decided to bring in a business consultant to advise them. The consultant soon realized there was a significant tax problem. It was still a great business and the orders kept growing, but they could not find a lender because of the outstanding tax challenge. An astute banker referred the consultant to me and I was able to help negotiate a payment plan for the tax arrears and put in place a factoring program that would allow them to keep current. A good accountant was found, the couple focused on sales, and it did not take long before that astute banker had a new client.
A couple of dog lovers took out a mortgage on their condo to start a business wholesaling high end dog food to pet stores. They purchased a container, and everything sold quickly so they ordered another container. Customers soon demanded open account terms and the owners of the business soon realized that if they wanted to keep up with demand their line of credit was insufficient. Fortunately, they met a friendly banker who explained factoring and referred them to me. Soon the couple was able to order weekly containers, build inventory, hire salespeople, and eventually purchase their own building. The friendly banker was happy to have a new and successful client.
A small group of investors purchased a bankrupt manufacturer of engineered wood products just before the housing market in the US started taking off. Even though the new owners had plenty of experience and skills, they had limited financial resources, and there were some unhappy creditors and suppliers reluctant to work with them. Luckily one of the new owners knew a banker who referred them to me. When the business started shipping, the invoices were factored, and funds paid to the suppliers directly. This carried on for several months until the suppliers were happy to offer open account terms themselves. The new owners focused on growing sales, the factory operated as their credit department to keep them out of trouble, and the business was phenomenally successful. Rumor has it the investors sold off the company a few years later for an extremely healthy profit.
Here are just some of the other industries
I have been involved in over the years:
Printing, Machine Shop, Residential and Commercial Door Distributor and Manufacturer, Window and Glass Manufacturer, Transmission and Auto Repair Shop, Collectables Importer and Distributor, Oil Well Testing, Human Resources Staffing, Commercial Janitor, Canine Security, Security Alarm Dealer, Industrial Seals and Couplings, Footwear distributor, Answering Service, Die Mold Designer, Pallet Manufacturer, Temp Nursing Agency, Office and Medical Supply, Design and Silkscreen, Linen Products Distributor, Airplane parts manufacturer, Promotional.